Hi All,
I don't recall the year, but after Time Guitars ceased operations, they ran an ad in Vt Times offering guitars, unfinished guitars and parts for sale. I went over to the barn and purchased an Advance Time Three from their rather large inventory of painted, but otherwise unfinished guitars. I believe I paid either $200 or $250 for it. I had to add the hardware, drill holes for the controls and route the slot deeper for the Floyd Rose nut. This gave me the flexibility to lay out the controls the way I wanted. I really wanted a black burst mahogany body Advance 3, but they had none.
I still regret not purchasing one particular finished guitar. It was supposedly owned by or built for Johnny Winter. It was an Advance 3 body, but with 2 single coil pickups, a walnut body and a Les Paul type stop tail piece. I hope that it survived the fire.
Here is my guitar. The body is either alder or poplar, I don't recall which. I have Seymour Duncan's in it, a Pearly Gates humbucker and '57 vintage single coils. The guitar is quite light and has a vibrant, lively, resonant, singing tone unplugged.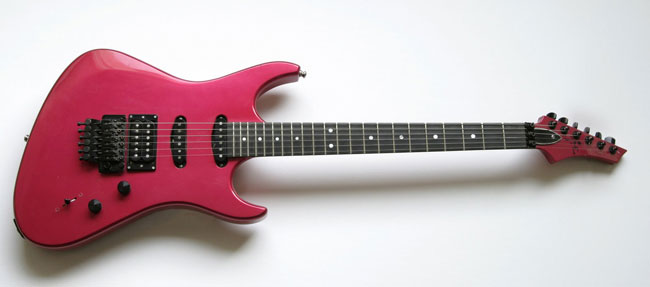 Click here for larger image.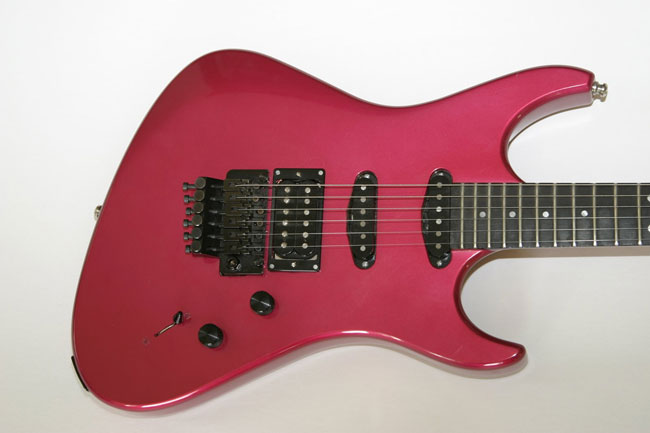 Click here for larger image.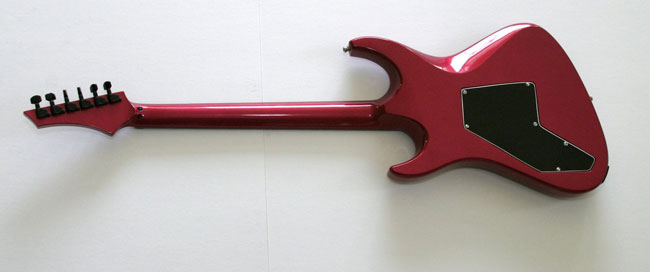 Click here for larger image.